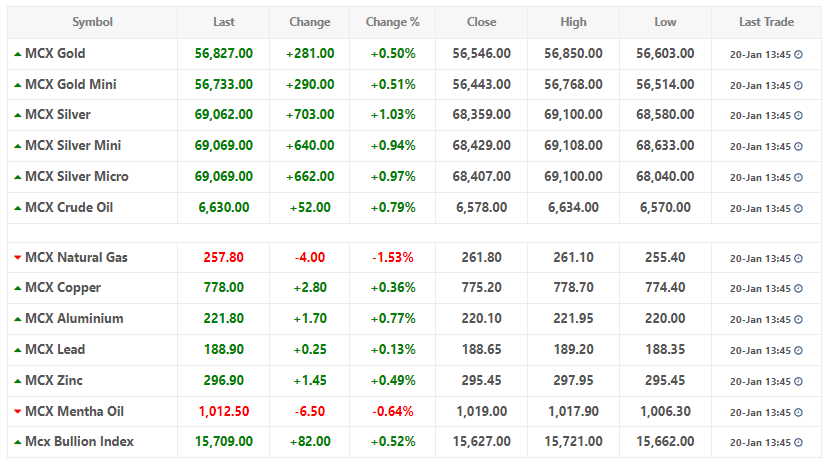 Gold prices held steady on Friday but were on track for a fifth consecutive weekly gain, as a weaker dollar and hopes of slower U.S. interest rate hikes boosted the safe-haven bullion's appeal.
Spot gold was little changed at $1,930.04 per ounce, as of 0308 GMT and was up 0.5% for the week. On Thursday, prices hit $1,935.20, the highest since April 2022.
The U.S. Federal Reserve will end its tightening cycle after a 25-basis-point hike at each of its next two policy meetings and then likely hold interest rates steady for at least the rest of the year, according to a Reuters poll.
"It is possible for gold to hit $2,000 this year, but for that we need to see a down shift in hawkish tone from the Fed to confirm current market rate hike expectations," said IG Market strategist Yeap Jun Rong.
Boston Fed President Susan Collins said on Thursday that the Fed would probably need to raise rates to "just above" 5%, while Fed Vice Chair Lael Brainard said there was evidence in favour of a "soft landing" for the U.S. economy.
With lower rates translating into lesser returns on interest-bearing assets like government bonds, investors may prefer zero-yield gold.
"There are signals that show that the U.S. is probably heading to a recession, this will favour gold as it is historically supportive for gold," said Brian Lan, managing director at Singapore-based dealer GoldSilver Central.
Data on Wednesday showed U.S. retail sales dropped by the most in a year, putting the overall economy on a weaker growth path heading into 2023.
The dollar index was headed for a second consecutive weekly drop, making bullion cheaper for overseas buyers.
Spot silver gained 0.5% to $23.94.
Platinum fell 0.1% to $1,032.25, palladium lost 0.3% to $1,748.28. Both metals headed for a second straight week of declines