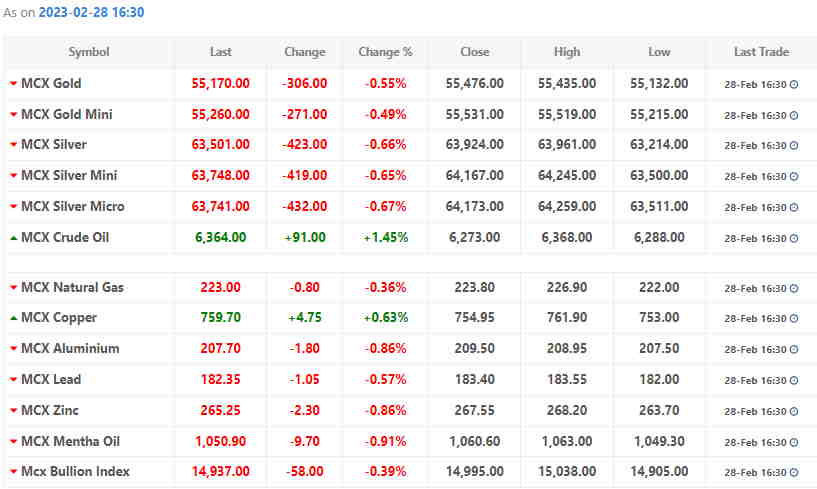 Gold prices eased on Tuesday and were headed for their biggest monthly loss since June 2021 as impending interest rate hikes by the U.S. Federal Reserve sapped the non-yielding asset's appeal.
Spot gold
was down 0.5% at $1,808.99 per ounce after hitting a two-month low on Monday. U.S. gold futures
fell 0.5% to $1,815.80.
Bullion is often seen as a hedge against inflation, but the opportunity cost of holding it rises when interest rates are increased to bring down inflation.
"The question is still, 'How much more to hawkish Fed repricing?' … and this is highly dependent on how U.S. data turns out and, in particular, if the disinflation trend can be a bit more entrenched than bumpy," said OCBC FX strategist Christopher Wong.
"A pause in hawkish Fed repricing could see USD momentum ease and that can provide support to gold."
For the month so far, the yellow metal was down about 5.8%, marking a steep reversal after hitting a ten-month high earlier this month.
Since then, strong economic data has shown signs of a resilient U.S. economy, prompting several Fed policymakers to back further rate hikes to curb inflation.
Fed Governor Philip Jefferson said on Monday he was under "no illusion" that inflation would return quickly to the Fed's 2% target and noted that the Personal Consumption Expenditures index remained "elevated."
Markets expect the Fed's target rate to peak at 5.403% in September.
The dollar index
was poised for a monthly gain. A stronger greenback makes gold less affordable for other currency holders.