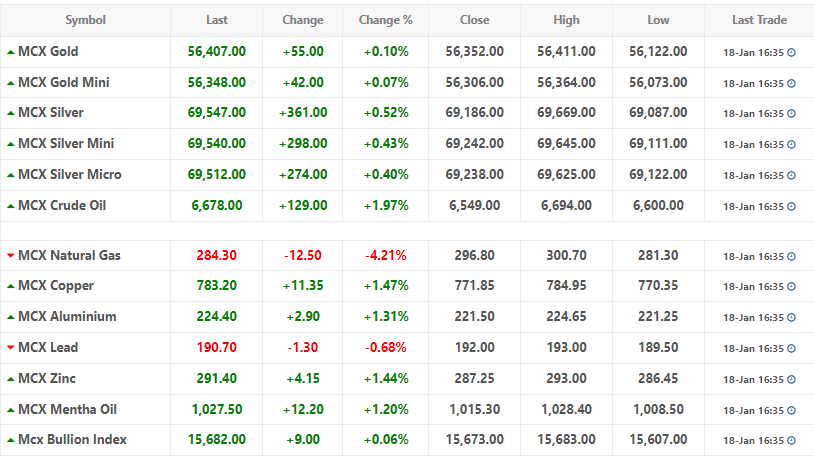 Gold prices inched lower on Wednesday as the U.S. dollar firmed, while expectations of a slowdown in the pace of Federal Reserve interest rate hikes limited the losses.
Spot gold dipped 0.3% to $1,902.79 per ounce, as of 0256 GMT. U.S. gold futures fell 0.2% to $1,906.00.
The dollar index was up 0.3%. A stronger dollar tends to make gold more expensive for buyers holding other currencies.
"Gold is going to bounce around the $1,900 level in the near term. I don't think we are going to see any big moves and it will be stuck in a neutral zone," said Edward Meir, a metals analyst at Marex.
"Market focus is going to be on economic data. If the narrative continues to be that inflation is cooling and interest rates will come down, then it will be bullish for gold."
Investors will keep an eye out for the U.S. producer price index (PPI) and retail sales data due later in the day.
The U.S. central bank raised rates by 75 basis points (bps) four times last year, before slowing to a 50-bp increase in December. Traders are mostly pricing in a 25-bp hike at the Fed's next policy meeting.
Lower interest rates tend to be beneficial for bullion, decreasing the opportunity cost of holding the non-yielding asset.
The stopping point for Fed rate increases will depend on the path of inflation, Richmond Federal Reserve Bank President Tom Barkin said on Tuesday.
On the physical front, Canadian miner Barrick Gold Corp reported on Tuesday a 13.4% sequential rise in gold production in what could be its highest quarterly output last year.
Spot silver fell 0.1% to $23.90 per ounce, platinum lost 0.6% to $1,033.06 and palladium dropped 0.2% to $1,740.30.