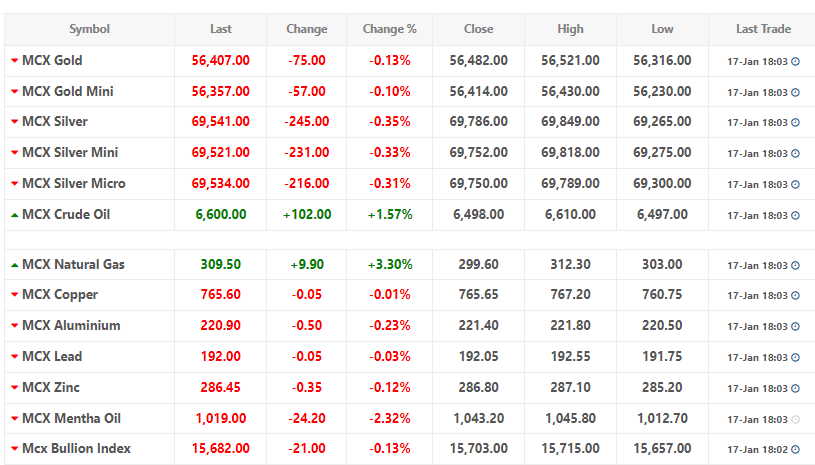 Gold fell for a second session on Tuesday as the dollar ticked up, while investors still sought direction from the U.S. Federal Reserve's rate hike path.
Spot gold dropped 0.7% to $1,904.44 per ounce. The metal closed lower on Monday, after having risen to its highest since April 2022. U.S. gold futures fell 0.75% to $1,907.30.
The dollar index gained 0.2%, making gold more expensive for overseas buyers. U.S. yields also rose.
"Near-term, the likely further rate increases by (the U.S. Federal Reserve) remain a headwind for gold, but any indication by FOMC officials of a slower rate hike path or an end of the hikes has the potential to support prices," UBS analyst Giovanni Staunovo said.
Analysts predicted gold could hit record highs above $2,000 this year as the Fed slows hikes and eventually stops them.
Markets are increasingly expecting a smaller 25-basis-point increase after data showed headline consumer prices fell in December for the first time in 2-1/2 years.
With lower rates translating into lesser returns on interest-bearing assets such as government bonds, investors may prefer zero-yield gold.
Gold is trading softer ahead of Wednesday's Bank of Japan meeting which may trigger an outsized reaction in the dollar, Saxo Bank analyst Ole Hansen said in a note.
"Given the length gold has travelled in recent weeks, a correction all the way back down to $1,852 would not alter the overall bullish technical picture."
Traders also kept an eye on top bullion consumer China, with data showing its economic growth slumped in 2022.
But top finance officials at the World Economic Forum said China's reopening could drive global growth beyond expectations.
UBS's Staunovo said while China's reopening could lift physical demand, it may not be a "powerful demand segment to support prices."