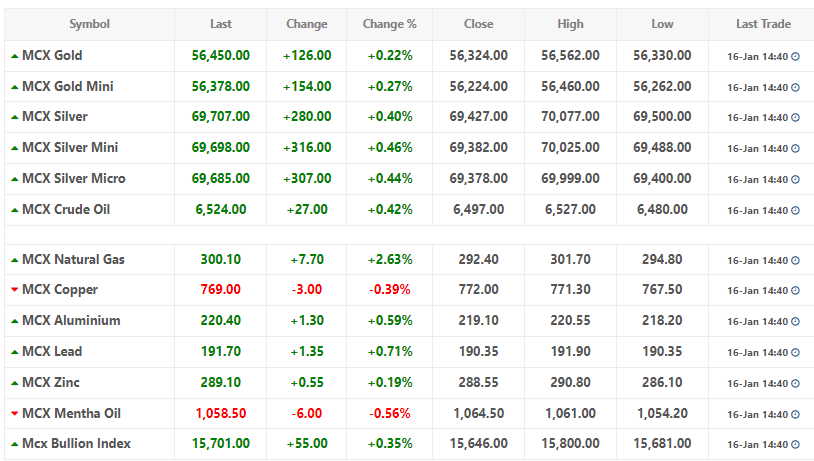 Gold prices steadied after climbing to their highest in nearly nine months on Monday, as a softer dollar and expectations of slower interest rate hikes from the U.S. Federal Reserve added to bullion's shine.
Spot gold held its ground at $1,918.66 per ounce, as of 0548 GMT. Earlier in the session, prices hit $1,929 per ounce, a peak since late April.
U.S. gold futures rose 0.1% to $1,923.20.
The dollar index slipped 0.3%, making greenback-priced gold a more attractive bet.
"Fed remains the focus. The market is of the view that the Fed's rate-hike cycle is slowing and may come to an end soon, which is helping gold," said Ilya Spivak, head of global macro at Tastylive.
"Prices are seeing good support around the $1,900-$1,920 levels. The next key level of resistance will be around $1,970."
The Fed raised rates by 75 basis points (bps) four times last year, before slowing to a 50 bps increase in December. Most traders expect a 25 bps hike at the U.S. central bank's next policy meeting on Jan. 31-Feb. 1. 
Bullion is a non-yielding asset, hence gold tends to benefit amid lower rates as it reduces returns on other assets such as government bonds and the dollar.
Investors will also keep an eye out for the U.S. retail sales data due on Wednesday.
Spot silver edged 0.5% higher to $24.37, after hitting a near two-week peak. Silver is a safe-haven asset, but is also used to manufacture goods including solar panels, automobiles and electronics.
"The growing adoption of green energy sources continues to favor fabrication demand for silver … Silver bar and coin demand continued to be high," ANZ said in a note.
"We expect silver to perform well, in tandem with gold, as investors look for cheaper alternatives to gold."
Platinum gained 0.1% to $1,065.46, while palladium slipped 1.2% to $1,767.69.